09/07/2014
Back at the Regatta in 2014
14/01/2014
A photographic book of the MCCU Oxford 2013 season is available to purchase from Blurb, the publishers.
14/01/2014
Berkshire won the Minor County Knockout Trophy in 2013, and this is a photographic book of their achievement.
09/02/2013
An image taken from the ARPS panel is published in "A Celebration of Distinctions"
01/07/2013
Back at the Regatta this year in The Steward's Enclosure Art section.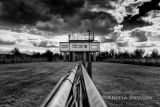 10/12/2012
Thank you, if you voted, to make one of my Science and Technology Facilities Council Photowalk images the on-line winner in this fantastic UK competition.
26/09/2012
I've just been recommended as an Associate of the prestigious Royal Photographic Society.
15/05/2012
After a year of many different competitions at Henley Photoclub, I was lucky to be declared the winner in the advanced section.
12/04/2012
I have been invited to sell some of my images at HRR this year, in the Steward's Enclosure.
25/08/2011
Berkshire One Day Final at Lord's
01/05/2011
"Picture of The Year 2010-2011"
20/04/2011
I gained my LRPS...